COVID-19 Vaccine Information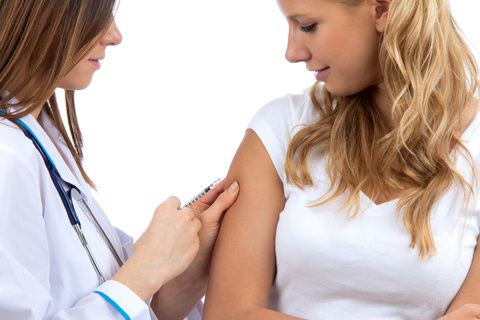 The COVID-19 Vaccine Is Here!
Below is information about specific COVID-19 facts from the New York State Government:
"The first COVID-19 vaccines are here. Supply from the Federal Government is extremely limited. Additional New Yorkers will become eligible as the vaccine supply increases. While the vaccination process is underway, every New Yorker should wear a mask, social distance and avoid small and large gatherings.
Two vaccines have been authorized by the FDA and approved by New York State's independent COVID-19 Clinical Advisory Task Force: One that was developed by Pfizer and BioNTech and another that was developed by Moderna. Both vaccines require two doses.
Over seven million New Yorkers are now eligible for the vaccine. Eligible groups include doctors, nurses and health care workers, people age 65 and over, first responders, teachers, public transit workers, grocery store workers and public safety workers.
Vaccines are available at pharmacies, hospitals and through local health departments statewide – please contact your provider of choice to schedule your vaccine appointment. Additionally, there is a network of State-run sites distributing vaccines statewide — to determine eligibility and schedule appointments at New York State-run vaccination sites only, use the Am I Eligible app. Second dose appointments will be booked at the site where you receive your first shot. Remember: Both vaccines require two doses for effectiveness."
Source: https://covid19vaccine.health.ny.gov/
DO NOT CALL THE PHARMACY FOR ANY QUESTIONS REGARDING ELIGIBILITY, RESERVING YOUR VACCINE OR TO SCHEDULE APPOINTMENTS" THE PHARMACY STAFF DOES NOT HAVE ANY INFORMATION. ALL INQUIRIES MUST BE MADE THROUGH THE WEBSITE themillbrookpharmacy.com.
Vaccine Form:
All individuals receiving the COVID-19 vaccine must complete the New York State COVID-19 Vaccine Form for the first dose, pursuant to Executive Order 202.86, and attest that they are eligible to be vaccinated Practices, providers, and entities must confirm adherence to this requirement at the time of vaccine administration.
Vaccine Safety:
Post-vaccination monitoring is an essential part of the COVID-19 vaccination program. The Centers for Disease Control and Prevention (CDC) is promoting and encouraging all those being vaccinated to participate in V-Safe, a smart-phone based application that will allow those vaccinated to enter their symptoms in the days after vaccination using text messaging. V-Safe also provides reminders for the second dose and telephone follow up for anyone who reports medically significant adverse events. V-Safe materials can be found at http://www.cdc.gov/vsafe, including a V-Safe information sheet. Please print out the information sheet and hand to each person vaccinated. You must report any adverse events that occur after vaccination to the Vaccine Adverse Events Reporting System (VAERS) at info@VAERS.org or by calling 1-800-822-7967.
How are the vaccines administered?
Both vaccines require a two-dose sequence to confer maximum immunity. It is administered into the deltoid muscle (the upper outer portion of your arm, same location as a flu shot).
The interval between doses for the Pfizer vaccine is 21 days, and 28 days for the Moderna vaccine.
The second dose must be administered as closely as possible to the recommended interval, and there is very little room for deviating from that schedule. Please plan accordingly.
The vaccines are not interchangeable. Both doses must be of the same type. We highly recommend visiting the same provider for both doses to avoid the chance of a mixup and to aid accounting.
After receiving your first dose, you will receive a vaccination card specifying which vaccine was administered, where, and when. Bring this card with you to your second appointment.
Contingent Situations:
If the Department of Health ships us fewer than the requested number of vaccines for the week to satisfy all appointments, we will contact you to reschedule. You will not lose your place in line. If we approach the end of the week with a surplus of vaccines on hand, we may contact you to move your appointment up to an earlier time or date. Depending on supply and demand, we may allow scheduling of appointments outside our normal operating hours. Double check that the appointment date and time you are selecting is correct. The available slots you see might include late evenings or availability on Sundays, depending on the week.
*Please check this page for updates on availability.*
Before coming in for your first dose, please review the information below:
First go online and fill out the "New York State COVID-19 Vaccine Form" for the first dose, (can we put the form as hyperlink to the NYS DOH website: https://forms.ny.gov/s3/vaccine
Bring your medical insurance card for our records and tracking. You will not be charged for receiving the vaccine.
Please wear a mask and practice social distancing; other patients will be inside the pharmacy for prescriptions or vaccines.
After receiving the vaccine, you will be given an immunization card recording the vaccine manufacturer, date, location administered, and provider. Do not lose this card.
You must schedule your second appointment before you leave the pharmacy. Be mindful of your availability at 21 days and 28 days after your first appointment.